Achieve a Brighter Smile with Professional Teeth Whitening
Many foods, beverages, and habits can contribute to the gradual discoloration of your teeth. However, many stains are reversible. If you are self-conscious about the appearance of your smile due to stains, you may benefit from a professional teeth whitening treatment. At his Vero Beach, FL, practice, Dr. Nicholas G. Rendon offers in-office and take-home whitening solutions. Both options offer patients superior results compared to store-bought products. Professional bleaching solutions are stronger than store-bought products, providing patients with a brighter smile in much less time. For stubborn intrinsic stains, we also offer other cosmetic solutions to ensure you achieve your smile goals.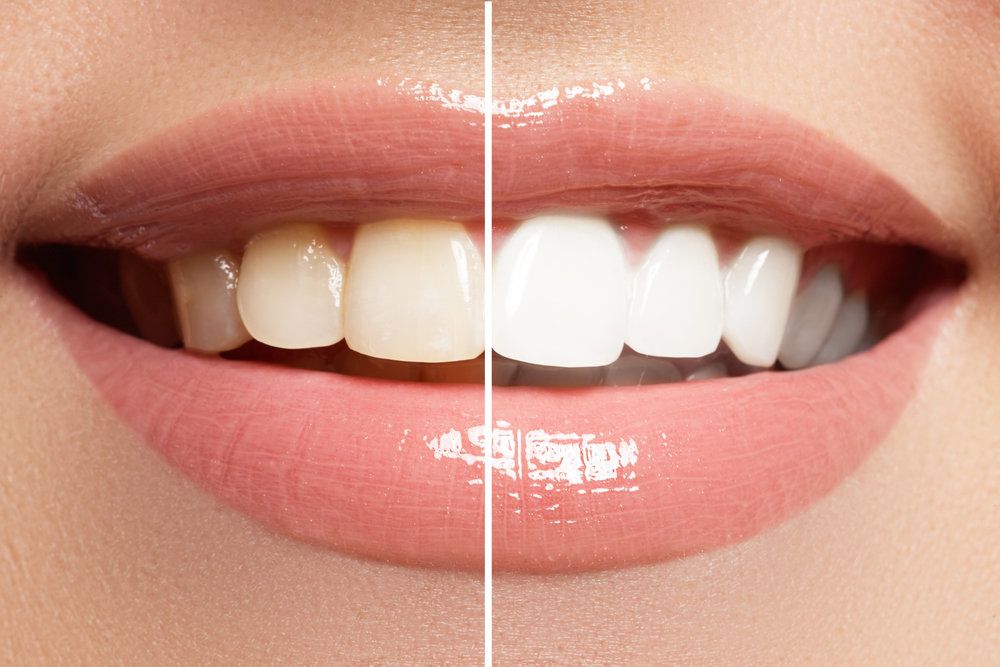 Advantages of Professional Bleaching
Many patients who have used over-the-counter teeth whitening products have seen an improvement in the appearance of their smile. However, these results cannot compare to those provided by professional treatments. Professional whitening offers several advantages such as:
Stronger bleaching solutions
Shorter treatment timeline
More evenly distributed whitening
Less tooth and gum sensitivity
Greater stain resistance
We hope that by providing you with leading whitening treatments, we can also help you significantly improve your self-confidence.
Our Teeth Whitening Treatments
We offer different options for patients who wish to brighten their smile.
In-Office
Our in-office whitening treatments are administered by Dr. Rendon. During the procedure, he will apply the medical-grade whitening solution to your teeth, taking care to thoroughly cover the entire visible surface of the tooth while protecting your gums from exposure. He will then use an ultraviolet (UV) light to activate the whitening solution. Light-activated whitening is highly effective because it speeds up the activation of the solution, accelerating the entire bleaching process. One in-office session can whiten teeth up to eight shades. Treatment time is typically around 30 minutes.
Take-Home
For our take-home whitening treatments, we offer two options. You can either choose to receive custom-made or pre-loaded trays. We typically recommend custom trays because they are designed to fit securely and comfortably over your teeth. This often results in more consistent whitening.
Professional bleaching solutions are stronger than store-bought products, providing patients with a brighter smile in much less time.
To whiten your smile at home, you will apply the bleaching solution to the trays. The solution should be distributed evenly across each tray. Dr. Rendon will instruct you on how long your trays should be worn depending on the level of whiteness you wish to achieve. When it is time to remove your trays, you should thoroughly brush your teeth with toothpaste. Your trays should also be cleaned with cool water and a soft-bristled toothbrush.
Alternative Solutions
Not all stains can be removed through teeth whitening treatment alone. In these cases, the doctor may recommend an alternative treatment such as:
Depending on your unique circumstances, one of these solutions may be a better option for you. During your consultation, Dr. Rendon will evaluate your smile to determine which procedure will help you best achieve your goals.
Financing Options
Typically, teeth whitening and other cosmetic treatments are not covered by insurance. However, we offer several solutions to help cover out-of-pocket costs. Patient financing is available through CareCredit® and LendingClub®. Both lenders allow you to make payments over the course of several months. We also have an in-office Patient Loyalty Discount Plan available which frequently includes a whitening special. Our staff can provide more details during your visit.
Smile with Confidence
Do not continue to hide your smile. A brighter smile is easily attainable with professional treatment by Dr. Rendon. Contact us online or call us today at (772) 770-4787 to learn more about our teeth whitening options.